For dog owners, today is a day that they don't have to say good bye as usual to their four legged buddies, but instead, pack 'em a lunch,  load them up in the car and head to work together!
Yep, it's national Take Your Dog To Work Day!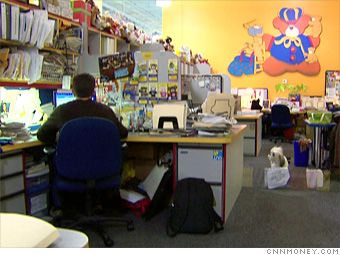 At some places, such as Build A Bear Workshop in our hometown of Saint Louis, MO, for example, every day is bring man's best friend to work day.  But there are other companies that have this perk for their employees!
Have a great day, and when preparing that brown bag lunch for yourself today, don't forget to toss in a few doggy treats as well!
Check out this article on how to make sure that pets and fellow employees alike enjoy the best day possible together.